Shopping cart

Price:
R$ 103.42 (VAT included)

Price:
R$ 148.42 (VAT included)
View Cart
Mandis Shop in the world
We are in more than 20 countries and we ship worldwide.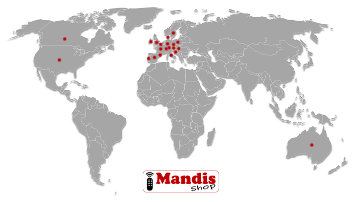 Frequently asked questions
If I buy the remote, do I have to do something else or it directly works without entering any code?
The remote will work by just putting the batteries on.
Replacement remote controls
Questions on remote AKB69680403
Payment methods
We have several possible methods of payment
Read more
Shipping and delivery
When your order is completed successfully, we will send you the products as soon as possible
Read more